Pagan is our second Ute and she is the opposite of Raven, she is very soft and loving, a very sensitive child, though at just over a year is completely full of mischief.  She lives to play! Pagan was bred by Julie Yule (Neral) and I thank her for giving me such a fun loving girl.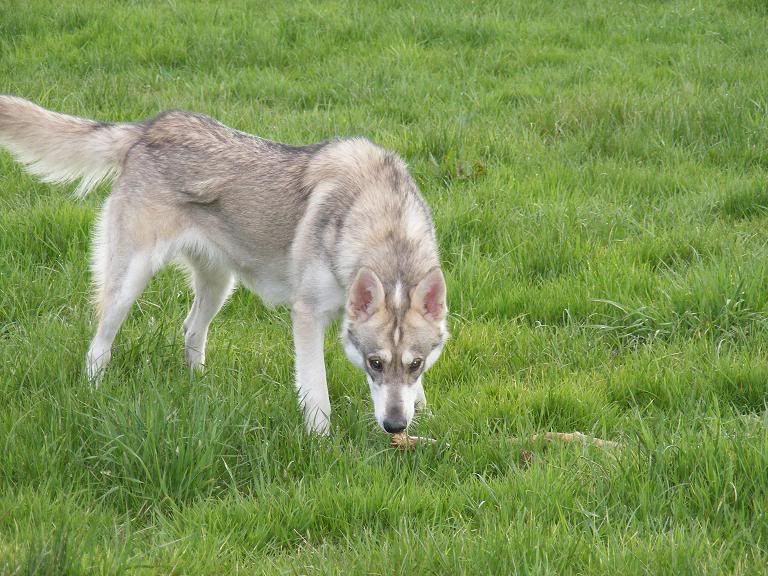 Pagan has also done well this year in the ring although she keeps getting marked down for her carry on, she received Best Puppy at the British Utonagan Associations Championship show.   
 Neral Kaid's Pagan @ Pocoloco
D.O.B:  17th June 2008
Sire: Kaharec Mystical Kaid
Dam: Mahkahtala Niwin @ Neral
Breeder Julie Yule (Neral)
Pagan was diagnosed with Addisons Disease at Xmas 2009 and has now got to be on tablets for the rest of her life.  She has been pulled out of the British Utonagan Breeding program as have her Parents and siblings.